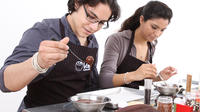 NYC Make Your Own Gourmet Chocolate Class
Cooking Classes
Price $45.00
Get creative! As an artistic material, chocolate is endlessly fascinating, complex and creative to work and play with. A fun activity, perfect for all ages, experience a unique and beautiful place in New York City to make unique and beautiful chocolates!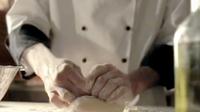 UNO Pizzeria and Grill: Deep-Dish Cooking Class with Lunch in New York City
Cooking Classes
Price $35.00
Learn how to create the perfect deep-dish pizza from the restaurant that invented it! Join a cooking class at any of five participating UNO Pizzeria & Grill locations. You'll shape dough in an UNO deep-dish pan, crush tomatoes to create your own sauce, layer your cheese, and add your choice of toppings the way you want them. Please note: Reservations are required. To reserve class space, please confirm with tour operator. Guests are encouraged to reserve class space within 30 days of purchase. Present voucher upon arrival.